Paddy Patterson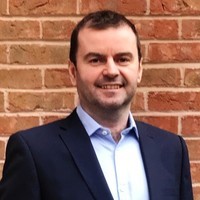 Paddy has over 20 years' experience in the pharma/healthcare sector and has spent most of that time working as a coach, mentor and trainer.  His real passion is people and how he can help them develop, grow and become more successful in both business and life. 
 CIPD qualified and winner of a National Training Award and subsequent judge of the competition, he has a strong background in learning and development.  As a direct result of his passion for coaching and developing people, Paddy launched his own Training Consultancy, Plexus Learning and Development, so he could bring his experience to a wider audience. 
 Paddy is a master practitioner in the Resilience Quotient Inventory (RQi), a psychometric tool designed to help individuals and teams discover how resilient they are.  He is certified to deliver workshops and coach on the RQi; this allows Paddy to work with clients to help improve resilience and wellbeing and to increase performance and outcomes at work.
 Key areas of expertise:
Resilience and wellbeing
Change management and leadership development
Market access and KAM