History
The Life Science Access Academy is the brainchild of Nigel Robbins & Ian Chamberlain.

Welcome to the Lifescience Access Academy
LSAA is a membership community for all customer-facing staff from across the Life Science Industries including: clinical and financial sales teams, medics and support teams.
It provides blended learning on all aspects of better customer access and engagement.
Its aims are to enhance the dialogue between the industry and healthcare professionals and deliver better care for patients.
Customer facing staff will be able to become certified in Access Skills through a CPPD points based accredited Diploma, helping you recruit, retain and develop your people.
The implementation of these skills can be observed and supported through the innovative 'digital field visit' using Little Bird Medical technology.
Pharmaceuticals
Medical Devices
Diagnostics
Medical Products
Disposables
Capital Equipment
Access to "no see" customers – Open the door strategies
Sequential access and repeat access – Keep the door open strategies
Core Supplementary Skills
Email best practice – making emails work for you
Spec calling best practice – reduce wasted spec calling days
Leave your details - how to boost the chances they do call you back
Getting past a gatekeeper - How to get past switchboard or reception
Getting the most from your manager and field visits
Account analysis – who to access, in what order and in what way?
Access planning, record keeping, metrics and time management
Access Skills for Sales Managers
Coaching access one-to-one on a field visit
Developing an Access Champion
12 Exercises to run at a regional sales meeting
Access warning signs
Metrics and trackers
Making access fun
Tools and Resources available
Dealing with the 3 most common problems
Maximising lunch meetings
Networking – building an effective network of contacts and advocates to drive access
Exhibitions, Congresses and stand meetings. Driving quality call backs and sales leads from this type of meeting.
Contacting non-core customers (reaching out beyond the comfort zone)
Access to launch a product
Access to aid consistent and correct implementation of a formulary
Access to troubleshoot bottlenecks in the patient-journey
Clinical Papers: Reading and understanding clinical papers; how to commercialise a clinical paper; using clinical papers to gain access
Commercial Sales Situations: Setting up meetings to talk budgets, savings and a business proposition  (instead of "email me your figures and savings")
And many many more!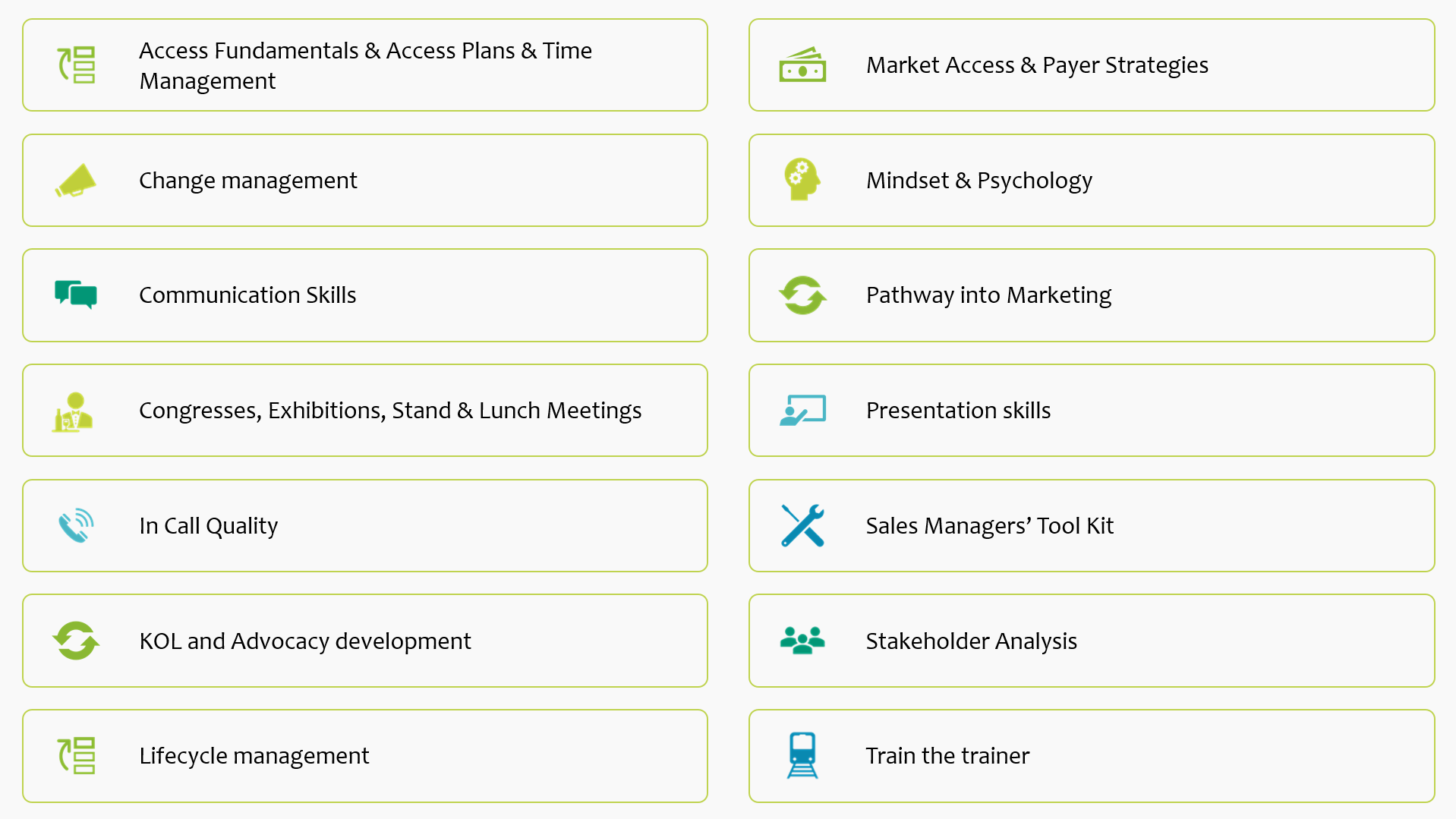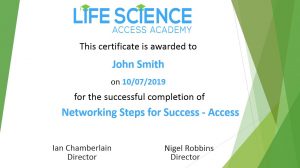 Customer facing staff will be able to become certified in Access Skills through a CPPD points based Accredited Diploma, helping you recruit, retain and develop your people.
Become an Access Champion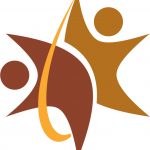 Via the LSAA, we will be working with you to identify the Access Champions for 2020 and beyond from within your organisation.
This will provide the opportunity for the proactive "leaders of tomorrow" to become Access Champions.
Complimentary additional training interventions will be made available to this exclusive group including: a dedicated category within the Pharma Times Awards and an invitation to an exclusive Access Forum to be held at the Kings Fund in London.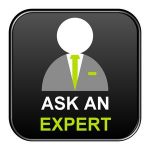 A 24/7 Electronic Consultancy – ask any strategic question about the Access/Engagement and our panel of experts will answer accordingly.
Join
For £65 per person per annum members will get free access to a suite of online content written by our industry experts (Ian and his team) on core "Access" topics.
Also included is unlimited free access to "Ask an Expert" any related question via email.
Companies will be entitled to a complimentary Webinar for each user.
Each webinar will have a post-webinar exercise or task to be completed by each participant. The results of these exercises will result in an access training needs analysis. The feedback will be collated, annotated and put into a report with insight and recommendations. This will be presented to managers (and participants when needed). Participants can be benchmarked if necessary.